Thanks to
Nuffnang
for giving me a chance to watch Skyfall with my fellow friends. I had fun watching it for two hours and fifteen minutes in a freezing cinema. Hot chicks warmed up the chilling cinema though.
Apparently, the opening song is Skyfall by Adele. Le boyfie loves the song but it was a so-so for me. I still prefer her old songs though.
Now get back to the movie.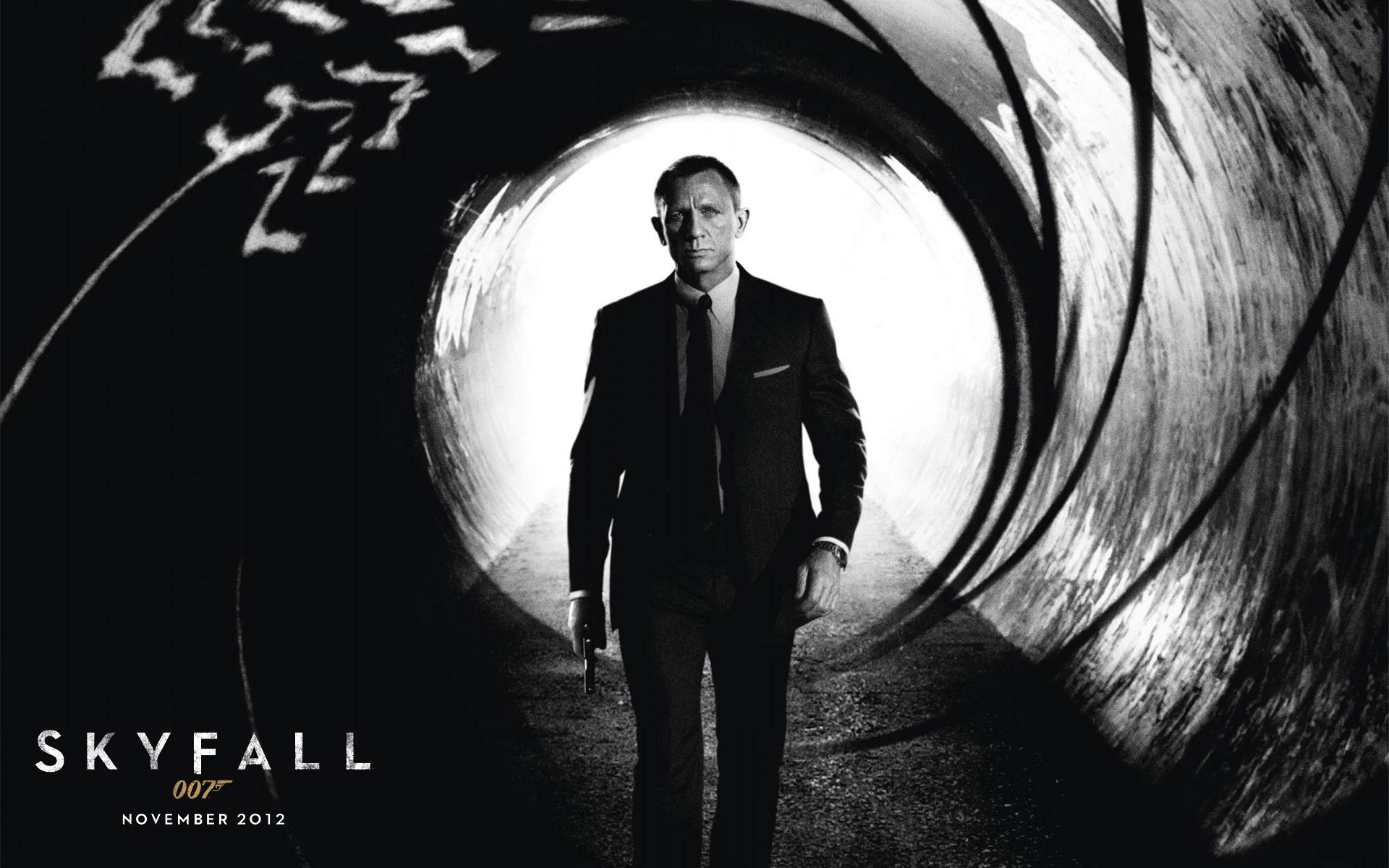 Source:
http://www.filmofilia.com/must-watch-skyfall-teaser-trailer-102547/
Synopsis
007 (Daniel Craig) becomes M's only ally as M16 comes under attack, and a mysterious new villain emerges with a diabolical plan. Bond's latest mission has gone terribly awry, resulting in the exposure of several undercover agents, and an all-out attach on M16. Meanwhile, as M (Judi Dench) plans to relocate the agency, emerging Chairman of the Intelligence and Security Committee Mallory (Ralph Fiennes) raises concerns about her competence while attempting to usurp her position, and Q (Ben Winshaw) becomes a crucial ally. Now the only person who can restore M's reputation is 007. Operating in the dark with only filed agent Eve (Naomie Harris) to guide him, the world's top secret agent works to root out an enigmatic criminal mastermind named Silva (Javier Bardem) as a major storm brews on the horizon. (Source:
GSC
)
Review
Daniel Craig as James Bond. If you love mature guy with muscular body, here is your chance. Craig has a lot of half-naked shots and there was this particular scene where a lady kept touching Bond's breast wtf. I have no idea why but I find that is gross.
Ben Winshaw as Q. This is totally my type of guy wtf. Sorry le boyfie but Winshaw took my heart away, like for 90%? Winshaw did a perfect job acting as a geek and being cute and the same time. Just like those genius in anime, an IT prodigy with cute appearance. So now I have a confession to make: guys with specs, I love you more now.
Javier Bardem as Raoul Silva. Silva, a former M16 agent turned into a cyber-terrorist and seek revenge for those who betrayed him. Javier did a great job to portray the creepiness and cleverness of Silva. I like how he showed his hatred towards M but at the same time, feel the respectfulness from him towards M.
Judi Dench as M. There will be times where I think M is a bad ass and I would love to strangled her to death. But well, understand her real motive of everything she did, she was forgiven lol. As much as I could say, M has did a great job of all times.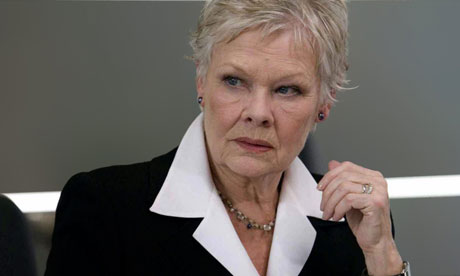 Source:
http://www.guardian.co.uk/film/filmblog/2012/apr/10/skyfall-end-judi-dench-m
Spoiler here! Just one.
There was gay-flirting scene between bond and Silva. Silva touched Bond, who was being tied up to a chair. He asked, :What's your regulation training for this? Don't worry, there's a first time for everything.'' Bond replies, "Who says it's my first time?"
It was funny because I did not expect there would be a joke like that.
Verdict
I did not watch the pre-sequel lol. I skipped too many Bond movies and I am not a Bond's fan. It was a little boring for me to watch SkyFall becase of the expected car-chasing, fighting, lovey-dovey scenes. However, there were still some spices in the movie and I think the spices made SkyFall to be more interesting. And I made a small conclusion: Old School Rocks!